The KERA Racing Axles Concept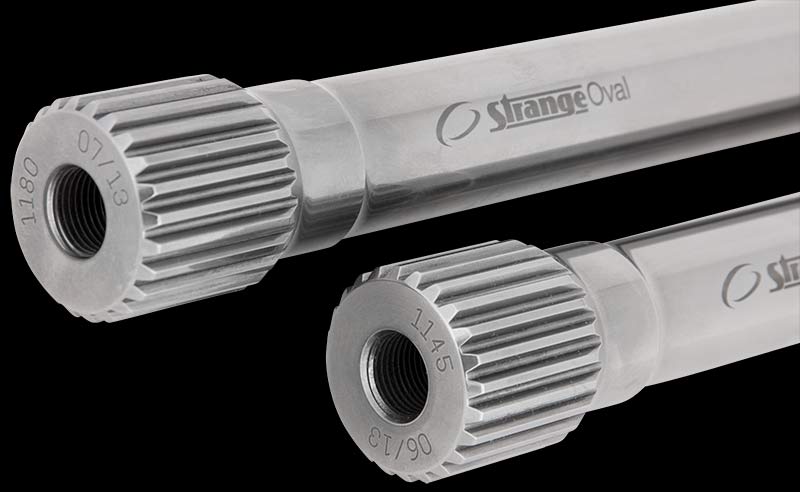 While left & right side axles are different lengths they are normally the same diameter; this inherently gives the right side axle a lower spring rate. This means the left side axle does not "wrap-up" as much as the right side and the car has a tendency to steer right on initial acceleration because the left rear tire sees the power first. By using a smaller diameter left hand axle with the "KERA concept " or wrap axle, you can equalize this torque steer reaction both under acceleration or deceleration.
Strange Oval offers the original KERA ("Kleban Equal Response Axles") split diameter axles as well as equal diameter left & right axles. As a company, Strange has been manufacturing axles for over 40 years and has refined the axle manufacturing process to a degree that sets us apart from any manufacturer. Utilized by many top teams in the NASCAR ranks, Strange Oval is certainly making itself known as a premier racing axle manufacturer and innovator.